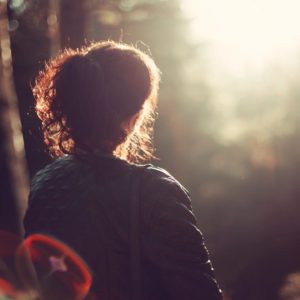 Don't Quit Therapy Without Telling Your Therapist The Truth
Author
Despite our efforts to prepare ourselves academically, attune relationally, and to empathize and predict, therapists are bound to make mistakes. Actually, this is a beautiful part of therapeutic work. When a therapist screws up, it almost always evokes past hurts for our clients. The experience can be painful, destabilizing, and difficult to tolerate. But unlike past relationships where we might not have experienced a safe resolution, the therapeutic relationship offers new avenues of hope.
Read Full Article
---
How a Therapist Handles Her Inner Critic
Author
I was so identified with my inner critic, I believed all the crappy things it told me about myself and never questioned its veracity. In one short sentence my therapist gave me an incredible gift. She gave me the space between the thought and the feeling. From within that space I became able to observe my self-criticisms, and the moods and behaviors that came with them.
Read Full Article
---
Back to School: Mom Friendships on the Schoolyard
Author
Getting back into the swing of school means getting back into the social scene at school for a lot of moms. And for many women, the social scene comes with a lot of pain and confusion. Among some peer groups, sharing vulnerability, deviating from the norm in any way, discussing any taboo subjects, is enough to render an insider mom ostracized. Other times, daring to share a little, or even just wanting to but opting not to can lead to feelings of isolation and rejection. Many moms long for more authentic connection than their schoolyard friendships allow.
Read Full Article
---
The Trouble With Gratitude Hacks
Author
In an age of life hacks and workarounds, therapists are increasingly asked for quick fixes to the issues that bring people into therapy. Who doesn't want a quick fix for the crud that makes us feel bad? Of course folks want some psych-hacks that will make seemingly simple goals faster and easier – we have them for everything else! And gratitude has become a go-to psych hack. My Facebook feed is riddled with mindfulness memes about gratitude. In fact, this kind of gratitude can be a short-cut that bypasses a very important step to feeling better.
Read Full Article
---
Growing Up (Together)'s a Bitch
Author
A couple sat in my office recently, struggling with an issue that was beginning to feel familiar. They were both missing the olden days where they felt more in love and excited about each other, before kids came along and changed everything. Having to learn how to relate to each other anew had been driving these two apart for months, their frustration causing superficial behaviors – like emotional cut-offs and criticism – that were only driving a greater wedge between them.
Read Full Article
---
Can We Start Over? How to Apologize to Kids and Why
Author
What you're about to read applies to any relationship where the heart is involved. Falling asleep when you've hurt someone you love is anguishing. You toss and turn, trying to shake the residue of wrongdoing. When you've hurt your child's feelings, the residue just permeates you with worry. Why would it be any different? So much is riding on the quality of your connection with your child(ren): how they'll soothe their hurt feelings, how they'll choose and keep friends, how they'll manage the ups and downs of life, and even how they'll live up to their potential. Believing you could be jeopardizing their healthy development can be paralyzing. Lots of parents find themselves here at one point or another. If you find yourself tossing and turning, know that you are not alone and listening to this worry will help you turn things around.
Read Full Article
---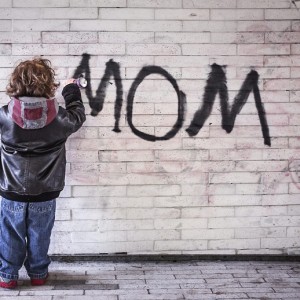 What if She Turns Out Like Me? Braving Toxic Anxiety as a New Mom
Author
It can be very hard to see our own suffering as gifts. I will cut right to the chase. I wish with all my heart it were different, but I have found in my work with mothers that many use the suffering they've faced as the foundation for self-criticism and hatred.
Read Full Article
---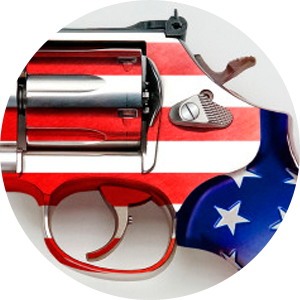 Stopping Gun Violence In The U.S. Starts with Us
Contributing Author
"Us vs. Them" is the poison this American culture is pumping out and ingesting on every level of our society and we are all ill from it. The longing to belong is wired into our cells, yet on multiple levels of our society we actively leave people out. By denying some citizens basic safety and care and actively persecuting others, we foster the cognitive openings for acting on impulsive violence. The easy access to guns makes this social sickness easy to act upon. Racism, discriminatory economics, unrepresentative politics, media violence and lack of empathy are the ingredients for this culture of violence that is now a national health epidemic.
Read Full Article
---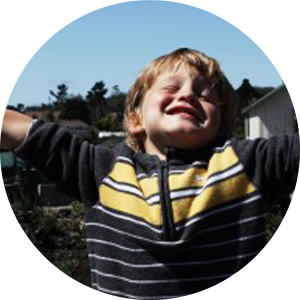 How to Give a Time-Out: Give a Time-In Instead
Author
A couple months ago I wrote a post about the kind of discipline that encourages a growth mindset. It was all about a compassionate style that communicates trust in development, attachment and understanding the hearts and minds of our kids. The piece is really a starting-off point for a longer discussion because while empathic connection is very important and will often stop misbehavior in its tracks, it doesn't always work. A lot of people have been asking me lately what to do when connecting empathically with their children doesn't stop the behavior, or even makes it worse. 
Read Full Article
---
Encouraging Discipline — The Kind of Discipline That Helps Kids Grow
Author
Left to my own devices, I am terribly afraid of making a mistake. Also, of getting it wrong, not knowing, and having to ask any question. A free-floating fear of punishment used to guide much of my decision-making. In fact, it took a lot of therapy for me to learn to keep those kinds of fears at bay and trust my basic goodness. It wasn't until I was over 30 that I began to find new ways of being that were more open-hearted toward myself, and others around me. I've been thinking lately about what we can do as parents to try to give our kids this sense of security, so they don't have to try and develop it at 30.
Read Full Article
---
Feeling the Pull: Dealing with Competing Needs for Happier Days with Your Kids
Author
As fall approaches in the Bay Area, we never know what weather will come. Which is why, on a day as hot as this one was recently, a poor Gelato Scooper was scooping alone when there should have been two of him; and the line was stretched out the door. I'm sure his arm was aching, and then there I was, in a hurry. And there was the woman behind me with two little, and very hot kids. She and I waited as he scooped for the family ahead of me, it seemed in slow motion.
Read Full Article
---
Discouraging Encouragement: The Kind of Praise That Doesn't Help
Author
As I was ignoring my children and zoning-out on the old Facebook for a time recently, I found myself considering a post from the Conscious Discipline feed. Conscious Discipline is all about attuning to our kids and bringing them up – can you guess? – consciously. It's a wonderful resource for parents, for teachers and anyone who works with kids. I have come to look forward to their daily tips. That day I read the following:
Read Full Article