Feeling like you've fallen out of love? Having the same fight over and over?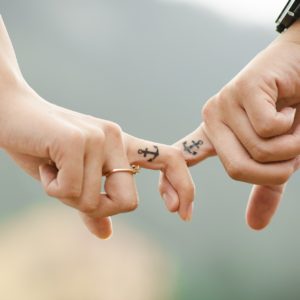 Couples Therapy
I am a Gottman Level One couples counselor, a method based on researching thousands of couples for what makes long-lasting relationships loving and strong. I also draw from attachment theory and EFT, the work of Sue Johnson, which helps couples heal through connection. Couples learn to listen for true understanding, build empathy, resolve recurring problems, deepen trust and rekindle the love between them.
Learn excellent, effective relationship skills
Fight better and start listening to each other
Connect on a deeper level
Learn to stop reacting and start responding
Begin to express your authentic thoughts and feelings
Spice up your sex life
Become true life-long partners
Pre-Baby Counseling
Pregnancy is an incredibly rich and generative time. Couples therapy for expecting parents utilizes this fertile energy to bring you closer together, and make you stronger parents. My background as a doula allows me to work creatively and collaboratively with you around a variety of issues.   Use our sessions to
Discover what kinds of parents you want to be
Collaborate on ways to do it together
Create a birth plan/assemble your birth team
Discuss dreams and fears about parenting and each other
Address issues that my hinder your parenting abilities
Strategize now for ways to support each other later
Begin parenthood with a thriving relationship that can withstand the stresses of life with a newborn
Pre-Marital Counseling
Put your hearts and minds together to give yourselves the gift of a super sturdy launch into marriage. By discovering your partner's inner world in pre-marital counseling, you will learn how to stay connected through rough patches and build a relationship that continues to be a source of nourishment for you both.
Uncover your hidden dreams and how to strengthen your bond by supporting them
Learn to avoid the common pitfalls that many couples fall into
Become better listeners
Learn excellent, effective relationship skills
Learn to come from love and connection even while addressing conflict
Build a positive, future-focused roadmap for your marriage
Free Phone Consultation
---
"I've never met someone who was more present and at ease with the intense feelings that come along with pregnancy, birth, and family life. She brings love and understanding, along with her professional training."