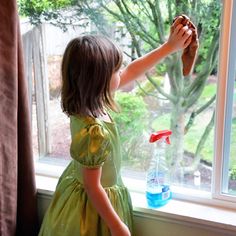 I'm a therapist, parent coach and mom. I spend a lot of time thinking about how to make the healthy shift from negative reinforcement to positive, using reward systems as tools. There are a bunch helpful chore systems online, but until now none did all that I wanted them to do. And there's always good, old-fashioned DIY. None of it works so well as the set of apps from FamilyTech: Mothershp, ChoreMonster and Landra. Between my experience with my own family and that of my parent clients, implementing a reward system that is engaging, motivating and efficient has proved an enormously frustrating task. And though I wish I could say it's been easy-peasy for me, FamilyTech has come to the rescue.
My family has been using the apps for the last couple weeks and I am not hyperbolizing when I say our quality of life has dramatically improved. Plus, the house has never looked better. I use the Mothershp app as a command center to set up profiles for the kids, assign chores, due dates, points and redeemable rewards to each child. My nine year-old son uses ChoreMonster and his teenage sister uses Landra to access the chores, rewards and more, on their ends. Kids go on to check what's due and then logon again later to mark each chore complete. When they mark that they've completed a task, I get a Mothershp notification, and the points I've designated are either awarded or await await my approval, in case I need to check out the quality of work first, a feature I have come to love. When the kids have earned enough points, they can redeem them for rewards from the menu we created. Landra even allows big kids to come up with their own rewards, pending approval from the Mothershp, of course.
FamilyTech makes chore giving easier

What struck me the most was how the FamilyTech system takes the angst out of chore negotiations. Something about being assigned housework by an app rather than by me personally makes the kids much more agreeable about doing it. They're grumbling less and we're arguing less. This is actually super-important, since according to current neurodevelopment research, "what wires together fires together" in the brain. So if kids are feeling more positive as they work, they are more likely to want work in the future. In other words, taking out the angst helps build a healthy work ethic! It's also flexible, way more than I am when I verbally assign chores, which allows my kids agency and encourages them to practice responsibility. As long as the work is done by the due date, they're racking up the points. Sure it's fun, but the kids are also really proud of themselves, and so are we. Did I mention how much happier we all are?
positive reinforcement throughout the apps makes kids happier about doing chores

I know this easeful chore-transacting is largely due to the fact that FamilyTech's so motivating. It basically makes housework feel like play. More chores than ever are getting done here simply because my nine year-old enjoys using the dynamic ChoreMonster app. Not only does he accrue reward points for his hard work, but he collects "game tickets" to use for activities on the site. My thirteen year-old is loving earning rewards she's chosen for herself on Landra. She feels organized, accomplished and is literally asking for more chores. Even though she hasn't said it outloud, I know she's also having fun sending me notifications and approval requests – communicating with me like coworkers makes her feel pretty industrious; and she gets to show off!
FamilyTech reduces MY stress

I'm also happier because frankly, I'm a lot less stressed not having to keep all this stuff in my head anymore. Keeping the changing household needs, the changing kids' abilities, interests and effort all straight all the time is overwhelming in itself, not to mention all the other to-dos I have to keep track of. Parents' bandwidth is so precious. The busier we get the more desperately we need trusty systems like FamilyTech to keep family life running smoothly. FamilyTech makes it so easy to keep the whole system organized and up-to-date, the chores get done and don't get stale. Mothershp allows you to make updates so easily you can basically do it from anywhere, anytime and anyone who needs to know about it is automatically notified, so you don't even have to remember it.
chore system supports development

As a licensed family therapist I can tell you without a doubt, FamilyTech is great for kids' development. Kids this age are working on achieving initiative, industry and executive skills. With positive rewards for practising autonomy and responsibility (two things, believe it or not, we parents are actually not very good at allowing), FamilyTech taps into the developmental movement operating in kids and gives them the framework to exercise these emerging skills. As a mom I can tell you this system has been amazing for my nine year-old. I don't know about you, but I sometimes worry about the level of scaffolding he seems to need to complete just one chore. But man, now that he is in control of his work instead of me, I am seeing amazing changes.
improvements
Still, improvements could be made. The Landra app is young and a little buggy – not enough to render it unusable by any means, but the glitches did give my eye-rolling daughter fodder for her scorn. That didn't stop her from racking up as many points as she could so she could score a new Hamilton T-shirt. Also, I'm looking forward to a web version of the Landra app because as simple as it is for teens to use the app on their phones, I'd rather my kids spend less time on their handheld devices. While the apps are mostly intuitive, there are some places that could be easier to navigate. That said, the help section and tech support is pretty thorough. We'll definitely keep using the apps and look forward to FamilyTech working out the kinks.